Coffeys' Midnight Copper
May 1983 ~ April 1987
Copper was Red's littermate. He was a beautiful mohogany and black color,
he was sound and OFA'd at 2 years. But Copper didn't like to show. After the picture
above was taken, we decided to respect his wishes and keep him home where he was
the happiest. He was only a year old when we stopped showing him.
He was a shy boy that prefered to stay home on the couch where all good couch
potatoes are supposed to be! We lost him at 4 years old, much too young for a friend
to pass over to the Bridge. I know he is happier where he is, there are no boogiemen
at the Bridge, only Angels and wonderful animals to play with.
Wait with your brother my dear friend, and remember all your neices and
nephews are looking up to their "Uncle Copper". I will always love you.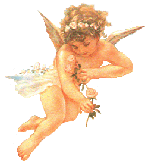 WebDesign by Moore Illustrations